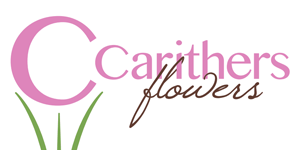 Carithers Flowers
Elegant Funeral Flowers | Wreaths | Sprays & Baskets
770-980-3000
CarithersFlowers - Sympathy Flowers & Funeral Flowers: Same Day Express Delivery
Carithers Flowers is a family-owned local Atlanta florist, delivering elegant, custom sympathy flowers with same day express delivery for over 40 years. Our professional designers begin with your favorite farm-fresh flowers including sunflowers, hydrangea, lilies, garden roses, gerbera, delphiniums, exotic orchids, and tropical flowers. Every design is custom arranged just for you. We stock over 150 flower varieties daily to guarantee you the freshest, most elegant, and unique funeral flower arrangement in Atlanta. Select from elegant standing wreaths and sprays, abundant fireside and sympathy tribute baskets, unique vase arrangements, and garden gifts of potted plants, European gardens, and orchids. Additionally, Carithersoffers the largest local flower delivery service in Atlanta with guaranteed 4 hour delivery throughout the Atlanta metro area.

Memorial Flowersfor cremation services, and all occasions honoring family, friends, and loved ones.
Appropriate Sympathy Flowers & Gifts to Send to Home
Often expressions of sympathy and loss are delivered to the family at home in the weeks following their loss, rather than delivering a tribute to the service. We have selected our most popular and elegant gifts to express your sympathy.
Flowers to Send to Home to express condolences
Plants, Orchids, Gardens to deliver to homes to express condolences
Fruit, Gourmet and Food Gift Baskets to express Sympathy for home delivery
Proudly serving families in Atlanta and across the USA for 40 years
Funeral Flowers Atlanta Georgia (GA)
H.M. Patterson & Son - Spring Hill Chapel, 1020 Spring ST NW Atlanta GA 30309
H.M. Patterson & Son - Oglethorpe Hill Chapel, 4550 Peachtree Rd NE, Atlanta GA 30319
H.M. Patterson & Son - Arlington Chapel, 173 Allen Road NE, Atlanta GA 30328
Hines Home of Funerals - 595 W Lake Ave NW, Atlanta GA 30318
McCray Brothers Funeral Home - 843 Hollywood Rd NW, Atlanta GA 30318
Murray Borthers Funeral Home - 1199 Utoy Spring Rd SW, Atlanta GA 30331
Knox Funeral Home - 2357 Donald Lee Hollowell Pkwy NW, Atlanta GA 30318
Community Funeral Home - 373 W Lake Ave NW, Atlanta GA 30318
Raleigh Rucker Funeral Home - 341 Candler Rd SE, Atlanta GA 30317
Hershel Thornton Mortuary - 3346 Martin Luther King Jr Dr SW Atlanta GA 30331
Willie A Watkins Funeral Home - 1003 Ralph Abernathy Blvd SW, Atlanta GA 30310
Alfonso Dawson Mortuary - 3000 Martin Luther King Jr Dr SW, Atlanta GA 30311
Sellers Brothers Funeral Home - 889 Martin Luther King Jr Dr NW, Atlanta GA 30314
Grissom-Eastlake Funeral Home - 227 E Lake Dr SE, Atlanta GA 30317
Meadows Mortuary - 419 Flat Shoals Ave SE, Atlanta GA 30316
Pollard Funeral Home - 827 Pollard Blvd SW, Atlanta GA 30315
Hanley Bell Street Funeral Home, 21 Bell St Ne, Atlanta GA 30303
Sellers Brothers Funeral Home, 923 McDaniel St SW, Atlanta GA 30310
Wise Funeral Home, 330 Laurel Ave SW, Atlanta GA 30310
Cox Brothers, 380 Auburn Ave NE, Atlanta GA 30312
Carl M Williams Funeral Home, 492 Larkin St SW, Atlanta GA 30313
Echols Mortuary, 886 Simpson St NW, Atlanta GA 30314
Goolsby Mortuary, 1375 Jonesboro Rd SE Atlanta GA 30315
Young Funeral Home, 1107 Hank Aaron Dr SW, Atlanta 30315
Dollar Funeral Home, 229 Howard St NE, Atlanta GA 30317
Deliver Funeral Flowers Athens Georgia (GA)
Gardenview Funeral Chapel - 605 Olympic Drive, Athens GA 30601
Mack and payne Funeral Home - 625 Nellie B Avenue, Athens GA 30601
Bernstein Funeral Home & Cremation Service - 3195 Atlanta Hwy, Athens GA 30606
Hurley Funeral Home - 346 Athens Ave, Athens GA 30601
Lord & Stephens Funeral Home - 4355 Lexington Rd, Athens GA 30605
Bridges Funeral Home - 3035 Atlanta Hwy W, Athens GA 30606
Jackson-McWhorter Funeral Home - 1253 W Broad St, Athens GA 30606
Winfrey's Mutual Funeral Home - 390 Glenhaven Ave, Athens GA 30606
Send Funeral Flowers Austell Georgia (GA)
Davis-Struemph Funeral Home - 1975 E West Connector, Austell GA 30106
Roy Davis Funeral Home- 5935 Mulberry St, Austell GA 30168
West Georgia Crematory Services - 5756b Harrison Ave, Austell GA 30106
Deliver Funeral Flowers Canton Georgia (GA)
Huey Funeral Home - 480 E Main St, Canton GA 30114
Sosebee Funeral Home - 191 Jarvis St, Canton GA 30114
South Canton Funeral Home - 3147 Marietta Hwy, Canton GA 30114
Deliver Funeral Flowers Conyers Georgia (GA)
Davis & Son Funeral Home - 1091 Hardin SW, Conyers GA 30012
Horis A Ward Funeral Home / Olde Town- 1060 Pine Log Rd NE, Conyers GA 30012
Horis A Ward Funeral Home / Rockdale Chapel - 1999 Hwy 138 SW, Conyers GA 30094
Levett & Son Funeral Home - 1041 Bryant St SW, Conyers GA 30012
Harry L White Funeral Home - 1299 Milstead Ave, Conyers GA 30012
Deliver Funeral Flowers Decatur Georgia (GA)
A S Turner & Sons - 2773 N Decatur Rd, Decatur GA 30033
Edwards & Sons - 3318 Glenwood Rd, Decatur GA 30032
Lee's Funeral Home - 2476 Lawrenceville Hwy, Decatur GA 30033
Donald Trimble Mortuary - 1876 2nd Avenue, Decatur GA 30032
Tyler Funeral Home - 511 W Trinty Pl, Decatur GA 30030
Kelly & Leak Funeral Home - 2321 Candler Rd, Decatur GA 30032
Gregory B Levett & Sons Funeral Home - 4347 Flat Shoals Rd, Decatur GA 30034
Deliver Funeral Flowers Douglasville Georgia (GA)
J Allen Couch Funeral Home - 6246 Broad St, Douglasville GA 30134
Jones-Wynn Funeral Home - 2189 Midway Rd, Douglasville GA 30135
Whitley-Garner at Rosehaven Funeral Home - 8640 Rose Ave, Douglasville GA 30134
Hightower's Memoral Chapel - 7034 Broad St, Douglasville GA 30134
Simpson & Daughters Mortuary - 6787 Forrest Ave, Douglasville GA 30134
Deliver Funeral Flowers Duluth Georgia (GA)
Bill Head Funeral Home - 3088 Highway 120, Duluth GA 30096
Deliver Funeral Flowers East Point Georgia (GA)
Carmichael-Hemperley Funeral Home - 2968 E Point St, East Point GA 30344
Thorton Funeral Home - 1315 Gus Thornhill Jr Dr, East Point GA 30344
Smiths' Mortuary - 2905 Main St, East Point GA 30344
Send Funeral Flowers Gainesville Georgia (GA)
Greenlee's Funeral Home - 325 Summitt St SE, Gainesville GA 30501
Little-Davenport Funeral Home - 355 Dawsonville Hwy, Gainesville GA 30501
McDonald & Son Funeral Home - 1190 McEver Road Ext, Gainesville GA 30504
Ward's Funeral Home - 758 Main St SW, Gainesville GA 30501
Memorial Park Funeral Home - 2030 Memorial Park Rd, Gainesville GA 30504
Young's Funeral Home - 1553 Old Athens Rd, Gainesville GA 30507
Deliver Funeral Flowers Hiram Georgia (GA)
Bellamy Funeral Home - 3551 Jimmy Lee Smith Pkwy, Hiram GA 30141
Clark Funeral Home - 4373 Atlanta Hwy, Hiram GA 30141
Deliver Funeral Flowers Jonesboro Georgia (GA)
Pope Dickson & Son Funeral Home - 168 N McDonough St, Jonesboro GA 30236
Ford-Stewart Funeral Home - 2047 Hwy 138, Jonesboro GA 30237
Tara Garden Chapel - 681 North Avenue, Jonesboro GA 30236
Deliver Funeral Flowers Kennesaw Georgia (GA)
Winkenhofer Pine Ridge Funeral Home - 2950 N Cobb Pkwy, Kennesaw GA 30152
Deliver Funeral Flowers Lawrenceville Georgia (GA)
Tim Stewart Funeral Home - 300 Simonton Rd, Lawrenceville GA 30045
Tom M Wages Funeral Home - 120 Scenic Hwy, Lawrenceville GA 30245
Wages & Sons Funeral Home - 1031 Lawrenceville Hwy, Lawrenceville GA 30045
Warbington Mortuary - 168 Scenic Hwy, Lawrenceville GA 30245
Deliver Funeral Flowers Lithia Springs Georgia (GA)
White Columns Funeral Home & Chapel - 7049 S Sweetwater Rd, Lithia Springs GA 30122
Deliver Funeral Flowers Marietta Georgia (GA)
Georgia memorial Park Funeral Home - 2000 Cobb Parkway, Marietta GA 30060
Mayes Ward-Dobbins - 180 Church St NE, Marietta GA 30060
Carmichael Funeral Home - 1130 Whitlock Ave, Marietta GA 30064
Hay-Gant Funeral Home - 1010 Roswell St NE, Marietta GA 30060
West Cobb Funeral Home - 2480 Macland Rd, Marietta GA 30064
H.M. Patterson & Son-Canton Hill Chapel - 1157 Old Canton Rd, Marietta GA 30068
Medford-Peden Funeral Home - 1408 Canton Hwy NE, Marietta GA 30066
Deliver Funeral Flowers Norcross Georgia (GA)
R.T. Patterson Funeral Home - 5275 N Buford Hwy, Norcross GA 30071
Crowell Brothers Funeral Home - 5051 Peachtree Industrial Blvd, Norcross GA 30092
Deliver Funeral Flowers Powder Springs Georgia (GA)
Bellamy's Powder Springs Funeral Home - 4405 Marietta St, Powder Springs GA 30127
Deliver Funeral Flowers Roswell Georgia (GA)
Roswell Funeral Home - 950 Mansell Rd, Roswell GA 30076
Northside Chapel Funeral Home - 12050 Crabapple Rd, Roswell GA 30075
Deliver Funeral Flowers Sandy Springs Georgia (GA)
H M Patterson & Son / Arlington Chapel - 173 Allen Rd NE, Sandy Springs GA 30328
Sandy Springs Chapel - 136 Mt Vernon Hwy, Sandy Springs GA 30328
Green Lawn Funeral Services - 173 Allen Rd NE, Sandy Springs GA 30328
Deliver Funeral Flowers Smyrna - Vinings Georgia (GA)
Carmichael Funeral Home - 2950 King St, Smyrna GA 30080
Castelaw Funeral Home - 866 Church St, Smyrna GA 30080
SouthCare Memorial Chapel - 2201 S Cobb Dr, Smyrna GA 30080
Deliver Funeral Flowers Snellville Georgia (GA)
Tim Stewart Funeral Home - 2246 Wisteria Dr, Snellville GA 30078
Tom M Wages Funeral Home - 3705 Hwy 78 W, Snellville GA 30078
Deliver Funeral Flowers Stone Mountain Georgia (GA)
Wages & Sons Funeral Home - 1040 Main St, Stone Mountain GA 30086
Horis A Ward Funeral Home / St Mt Chapel - 1355 Rockbridge Rd, St Mountain GA 30087
Deliver Funeral Flowers Tucker Georgia (GA)
Bill Head Funeral Home - 6101 Lawrenceville Hwy, Tucker Ga 30084
Lowndes & McLane Funeral Home - 4320 Cowan Rd, Tucker GA 30085
Deliver Funeral Flowers Woodstock Georgia (GA)
Woodstock Funeral Home - 8855 Main St, Woodstock GA 30188