Carithers Flowers
Voted "Best Florist in Atlanta" by Consumer Choice Awards For The Past 14 Years Consecutive Years!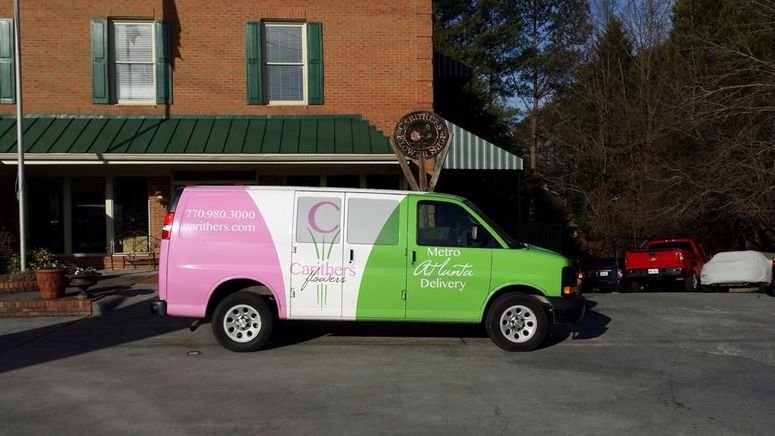 Flower Delivery Options: Carithers Flowers offers local delivery anywhere in the Atlanta metropolitan area. We also provide same-day nationwide flower delivery anywhere in the USA. We utilize our own team of delivery professionals to accomplish all hand deliveries of fresh flowers, gift baskets and plants in the metro Atlanta area. You have our guarantee that your arrangement will be delivered on the precise day you select. When you're delivery absolutely cannot wait, we offer a new express flower delivery option. If you select our express delivery service, we will have your flowers delivered, anywhere in Atlanta or to any suburb of Atlanta, within 4 hours or less. This option is the perfect solution, when your flower arrangement simply has to be there right now!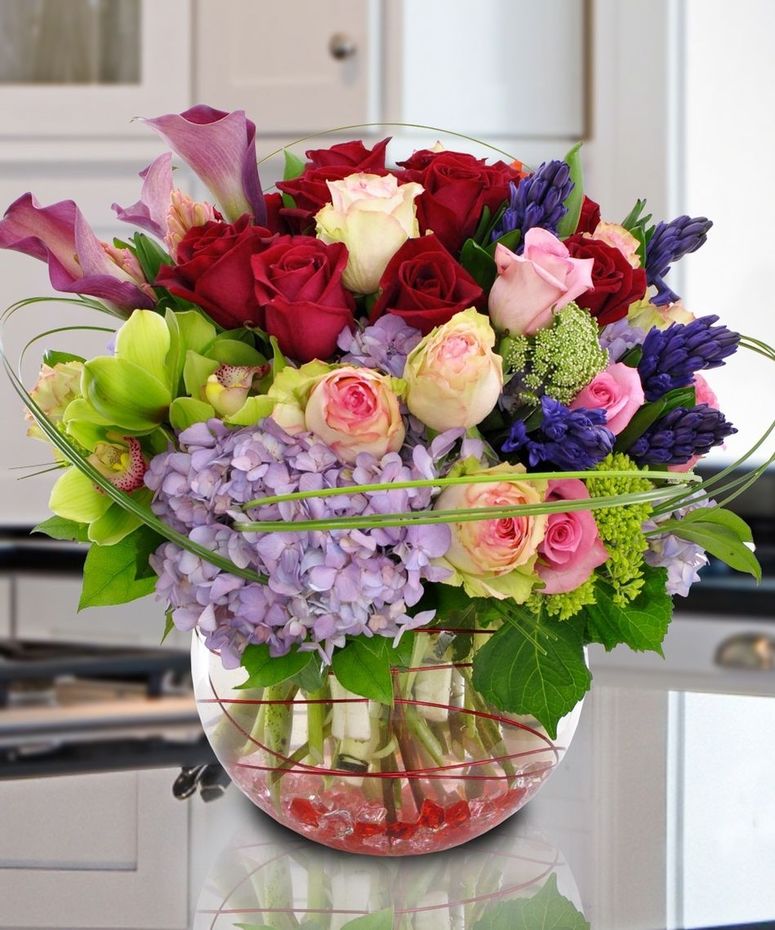 Flower Arrangements: The Carithers Flowers employs a number of AIFD certified floral designers. Several, including our owner, Charles Carithers, are nationally acclaimed. The Carithers Flowers team has provided flowers for several Presidential Inaugurations. We create stunning and ultra floral arrangements. Many feel our designs are truly some of the most unique found anywhere in the country. In fact, in addition to being voted "Best Florist" in Atlanta, Carithers Flowers was also selected to provide the fresh flower arrangements for a number of presidential inaugurations. We offer all of the most sought after flower varieties, including such favorites as; Alstroemeria, Anthurium, Baby's Breath, Calla Lilies, Carnations, Dahlias, Gerbera Daisies, Grand Reserve Roses, Holland Tulips, Hydrangea, Oriential Lilies, Poms, Stargazer Lilies, Sunflowers and more.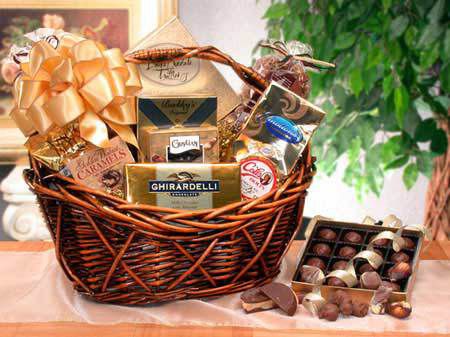 Gourmet Gift Baskets: In addition to the stunning fresh cut flower arrangements we create, Carithers is also know for creating super delicious gourmet gift and fruit baskets as well. We start with a luxurious basket, always something quite unique in design. Then fill it with gourmet chocolates. Next comes the tasty gourmet crackers. Then we add fresh seasonal fruit and other delicious edible delights to create that perfect taste sensation. Oh but we are not done. Next, our professional floral artisans then add some additional ribbon and floral flair, to give each basket that signature Carithers style and panache!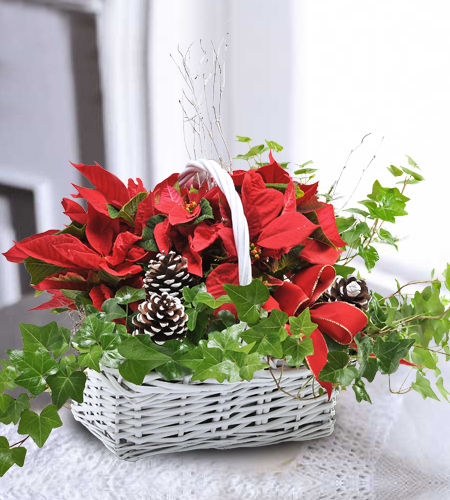 Plants: Looking for a plant, instead of a floral arrangement? If it's a plant you need, Carithers is the perfect place to shop. We carry a great selection of green, blooming and tropical plant varieties in our flower shop. We have elegant emerald garden flowering baskets, which are always the talk of the town. These blooming floral baskets are almost always in stock and usually available for immediate in-store purchase or for same day delivery in the Atlanta area. We offer a nice selection of dish gardens and have some incredibly unique succulents available for purchase as well.
We have plenty of fresh green and flowering plants for you to choose from. Carithers carries all the local Atlanta favorites, including such popular plants as; Azaleas, Dieffenbachia, Hydrangea, Kalanchoe, Orchids and Peace Lilies, also known as Spathiphyllum. Our main floral design center is located at 1708 Powers Ferry Road, Marietta, Georgia 30067. We are open for in-store shopping between the hours of 8:00 am and 6:00 pm, Monday through Friday. On Saturday, we are open from 8:00 am to 5:00 pm. We are generally closed on Sundays, with the possible exception of a few major holidays, such as; Valentines Day and Mothers Day. We are open for online shopping 24 hours a day, 7 days a week via our website www.Carithers.com.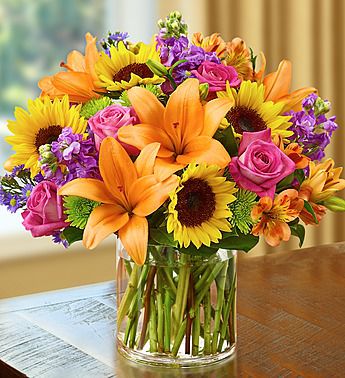 Atlanta Medical Center
303 Parkway Dr NE
Atlanta, GA 30312
Phone (404) 265-4000
80 Jesse Hill Jr Dr SE
Atlanta, GA 30303
Phone (404) 616-4307
Emory Healthcare - Saint Joseph's Hospital
5665 Peachtree Dunwoody Road, N.E.
Atlanta, GA 30342
Phone (678) 843-7001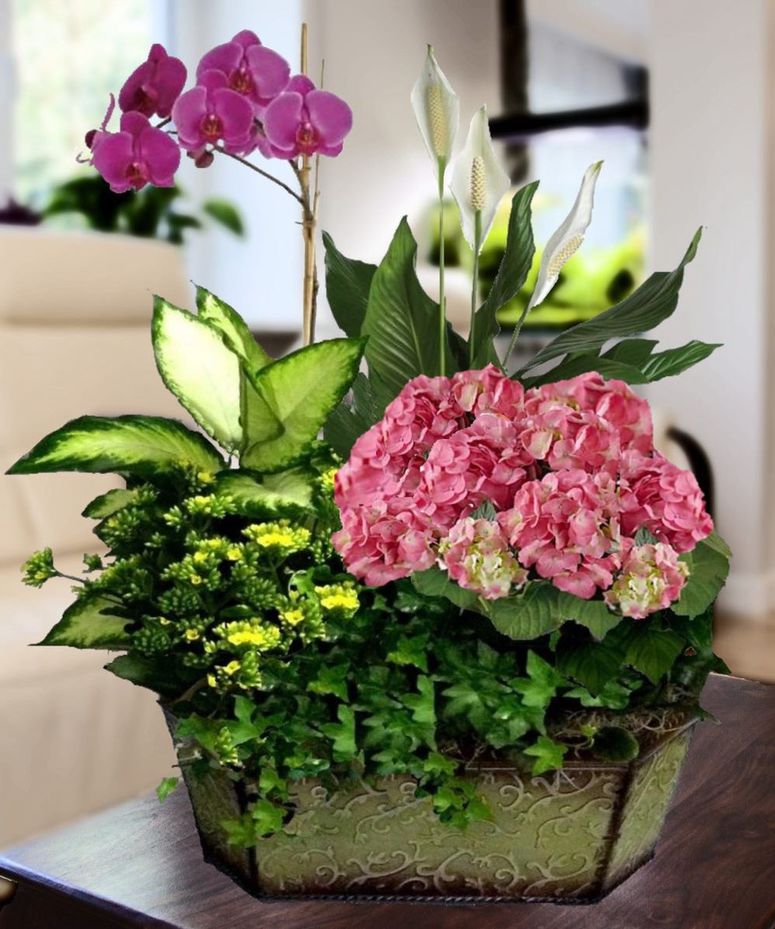 Northside Hospital
1000 Johnson Ferry Road, N.E.
Atlanta, GA 30342
Phone (404) 851-8000
Children's Healthcare of Atlanta - Scottish Rite Hospital
1001 Johnson Ferry Road, N.E.
Atlanta, GA 30342
Phone (404) 785-5252
1968 Peachtree Rd NW
Atlanta, GA 30309
Phone (404) 605-5000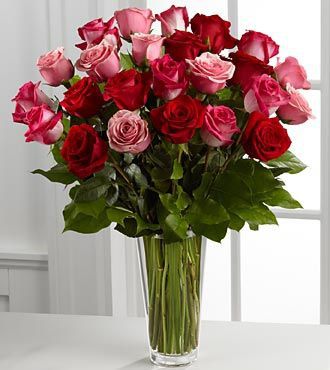 Egleston Hospital
1405 Clifton Rd NE Atlanta Ga
Atlanta, GA 30322
Phone (404) 785-6000
1800 Howell Mill Rd
Atlanta, GA 30318
Phone (404) 605-1810
2020 Peachtree Rd NW
Atlanta, GA 30309
Phone (800) 743-7437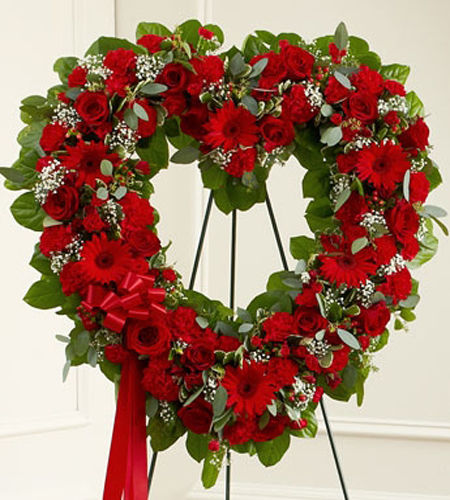 Carithers Flowers provides both same day and express delivery service for Atlanta area churches, cemeteries and funeral homes. We utilize our own team of highly skilled delivery drivers to handle these flower deliveries. Sympathy Flower delivery is available between 8:30 am - 6:00 pm. We encourage you to call if you need special assistance.
Cemeteries and Funeral Homes in Atlanta that we serve on a daily basis include:
Alphonso Dawson Mortuary
3000 Martin Luther King Jr Dr SW
Atlanta, GA 30311
Andrew's Funeral Home
116 Joseph E Lowery Blvd
Atlanta, GA 30314
Arlington Memorial Park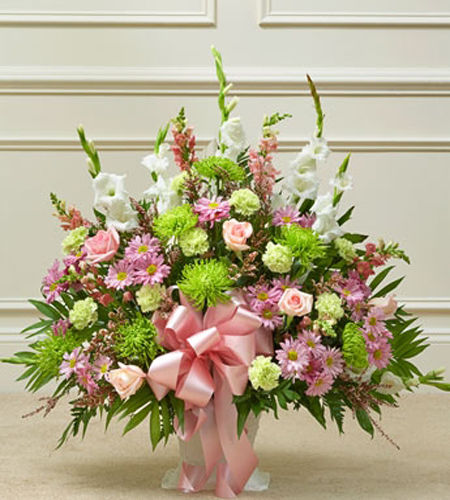 201 Mount Vernon Hwy, N.W.
Atlanta, GA 30328
AS Turner & Sons Funeral Home
2773 N Decatur Rd
Decatur, GA 30033
Atlanta Mortuary Service
3234 Dogwood Dr
Atlanta, GA 30354
Atlanta Chapel Funeral Home
136 Mount Vernon Hwy, N.W.
Atlanta, GA 30328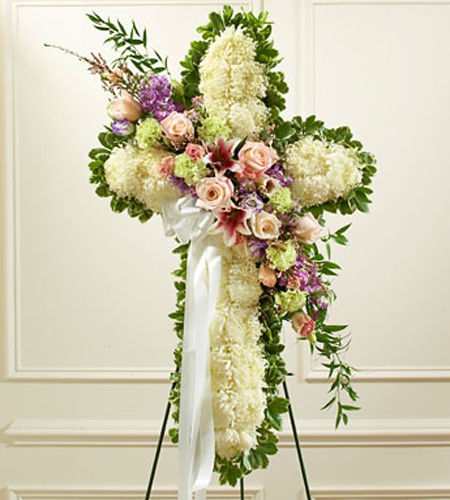 Carl M. Williams Funeral Home
492 Larkin St SW
Atlanta, GA 30313
Cox Brothers Funeral Home
380 Auburn Ave NE
Atlanta, GA 30312
Donehoo - Lewis Funeral Home
736 S Central Ave
Atlanta, GA 30354
Goolsby Mortuary & Funeral Home
1375 Jonesboro Rd SE
Atlanta, GA 30315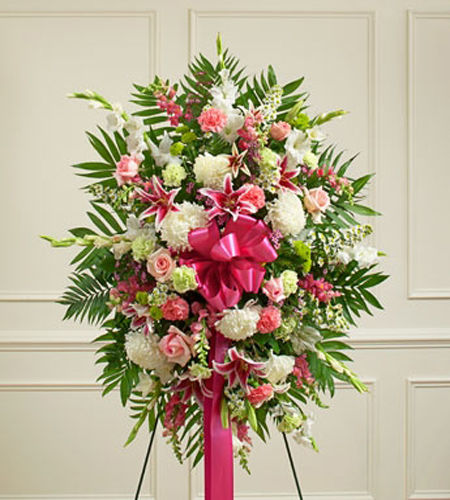 Grissom - Eastlake Funeral Home
227 E Lake Dr SE
Atlanta, GA 30317
Herschel McDaniel Funeral Home
4550 Peachtree Rd NE
Atlanta, GA 30319
HM Patterson & Sons Funeral Home
173 Allen Rd NE
Atlanta, GA 30328
Knox Funeral Home
2357 Donald Lee Hollowell Pkwy NW
Atlanta, GA 30318
Meadows Mortuary
419 Flat Shoals Ave SE
Atlanta, GA 30316
Neptune Society
1831 Peachtree Rd NE
Atlanta, GA 30309
Stocks Funeral Home
1970 Hosea Williams Dr NE
Atlanta, GA 30317
Temple Hill Memorial Park
2529 Memorial Dr
Atlanta, GA 30327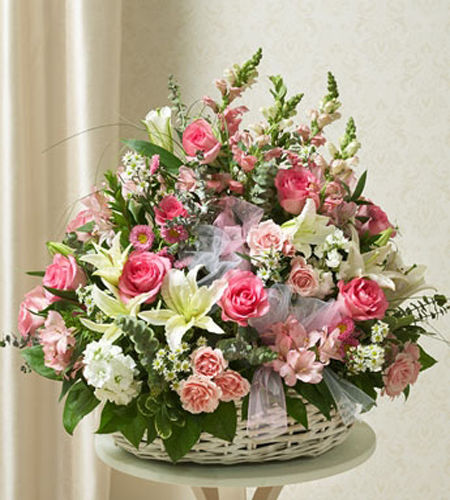 Tim Stewart Funeral Home
300 Simonton Rd SE
Atlanta, GA 30303
Tom M. Wages Funeral Home
Snellville Chapel
Atlanta, GA 30303
Westville Cemetary
1680 Westview Dr SW
Atlanta, GA 30310
Willie A Watkins Funeral Home
1003 Ralph David Abernathy Blvd
Atlanta, GA 30310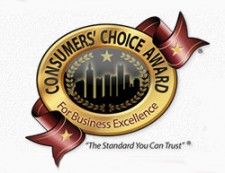 National Awards: Selected to provide flowers for mulitple presidential inaugurations
Regional Awards: Carithers Flowers was voted "Best Florist In Atlanta Georgia" by Consumers Choice Awards for 2000, 2001, 2002, 2003, 2004, 2005, 2006, 2007, 2008, 2009, 2010, 2011, 2012, 2013, 2014
Local Awards: Atlanta Journal Constitution Best Atlanta Georgia Local Flower Shop Award Winner
Second Generation Family Owned & Operated Flower Shop | 40 Years Of Experience Serving Metro Atlanta Customers
Unusual Fresh Flowers & Gifts | Local Atlanta Flower Shop | Online Florist | Send Flowers Atlanta GA, Safe & Secure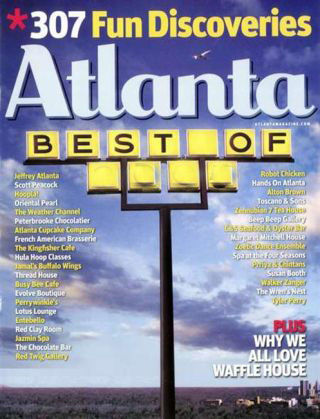 • Deliver Flowers & Gifts in Atlanta • (770) 980-3000
Carithers Florist Atlanta - 2030 Powers Ferry Rd, Atlanta GA 30339 *
1708 Powers Ferry Road SE, Marietta, GA 30067
Flowers, Arrangements, Bouquets, Plants, Orchids, Roses, Gift Baskets
Local Flower Delivery Area
30303, 30304, 30305, 30306, 30307, 30308, 30309, 30310, 30311, 30312, 30313, 30314, 30315, 30316, 30317, 30318, 30319, 30324, 30326, 30327, 30328, 30329, 30331, 30334, 30336, 30337, 30338, 30339, 30342,30346, 30349, 30350, 30354
We also offer same day flower delivery service throughout the Atlanta metropolitan area. Need your flowers delivered right now? Call our office at (770) 980-3000 and ask about our 4 hour express flower delivery service. 4 hours guaranteed!
30001, 30002, 30004, 30005, 30008, 30022, 30060, 30062, 30064, 30066, 30067, 30068, 30080, 30082, 30084, 30086, 30090, 30092, 30097, 30114, 30115, 30188, 30189, 30201, 30202, 30301, 30303,30304,30305,30306,30307,30308,30309,30310, 30311,30312,30313, 30314, 30315, 30316, 30317, 30318, 30319, 30320, 30324, 30326, 30327, 30328, 30329, 30330, 30331, 30332, 30334, 30335, 30336, 30339, 30340, 30341, 30342, 30345, 30346, 30350
Gift Baskets & Unique Gifts Ideas
The Carithers Family 100% Guarantee - Deliver Flowers Atlanta Today
"If we do not exceed your expectations, simply keep the gift and receive a 100% refund"
- Charles Carithers
Send Flowers & Gifts Today - Shop Online, Safe & Secure
Fresh Flowers Tropical Flowers Roses Fruit-Gourmet Baskets Plants - Gardens
Orchids Baby Flowers Funeral Flowers Hospital Flowers Birthday Flowers
Upscale flower arrangements, fresh bouquets & custom, creative floral designs for all occasions.
Same-day flower delivery to all hospitals, zips, funeral homes in Atlanta Georgia (GA) & USA
Deliver Flowers Atlanta - Around Town or Across the USA - 100% Guaranteed!
Atlanta Flower Delivery - Alpharetta, Buckhead, Canton, Decatur, Duluth, Dunwoody, Kennesaw, Lawrenceville, Marietta, Norcross, Roswell, Atlanta, Smyrna, Tucker, Woodstock
List of Georgia Funeral Homes by City - Deliver Funeral Flowers-Sympathy Flowers Today